Curtains. Szmata. Urn.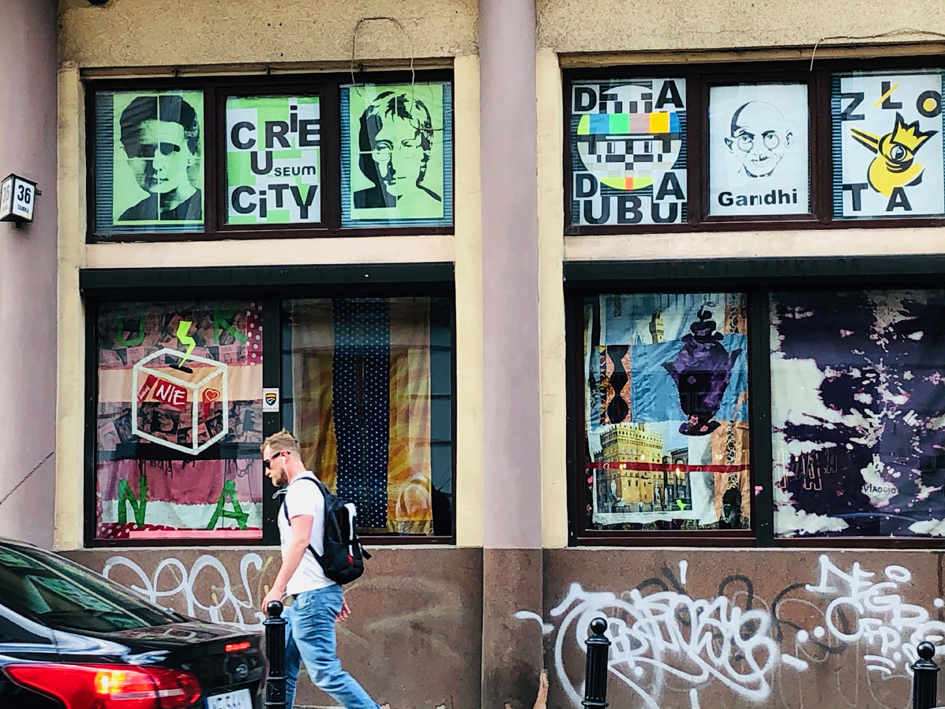 "Adam Adach hangs curtains on the windows.
Adam Adach hangs rags on the windows.
The curtain constructs the context of the performance, of the theatre, of the thoughtful and promising space that is taken up.
The rag is already used, worn out, ready to be thrown away, but it is still useful in some way. A rag contains time and the remains of what has already happened within itself. The rag is not likely to cover anything revealingly. It is for itself, in the last phase of survival.
Adam's pictorial tissues restore traces of activities and states that can be experienced collectively and individually, such as: travels, gatherings, reluctance to participate in violently planned presidential elections, denunciation of violations of women's rights and freedoms, and also death.
The guild for voters and deceased people of both sexes has several banners.
Fabrics with traces of the Italian Renaissance, of African countries and the United States, Marilyn Monroe and the blurred shadow of Donald Trump's yellow quiff.
The president's rug, silky hair on the political representation.
Sewing, mending, recomposition, intimate and domestic activity that can be transformed into a carnal-cosmic social restorative capacity.
RE-birth,
Passing,
Very strange words, and we use them just like that.
A starry vagina."
Anna Łazar, "An URN", May 2020