A tweet about destruction
While making a nod to Hieronymus Bosch through the profusion of details, a series of enchanting/disturbing paintings by Adam Adach can be read as allegories of the world as it is or as it may become.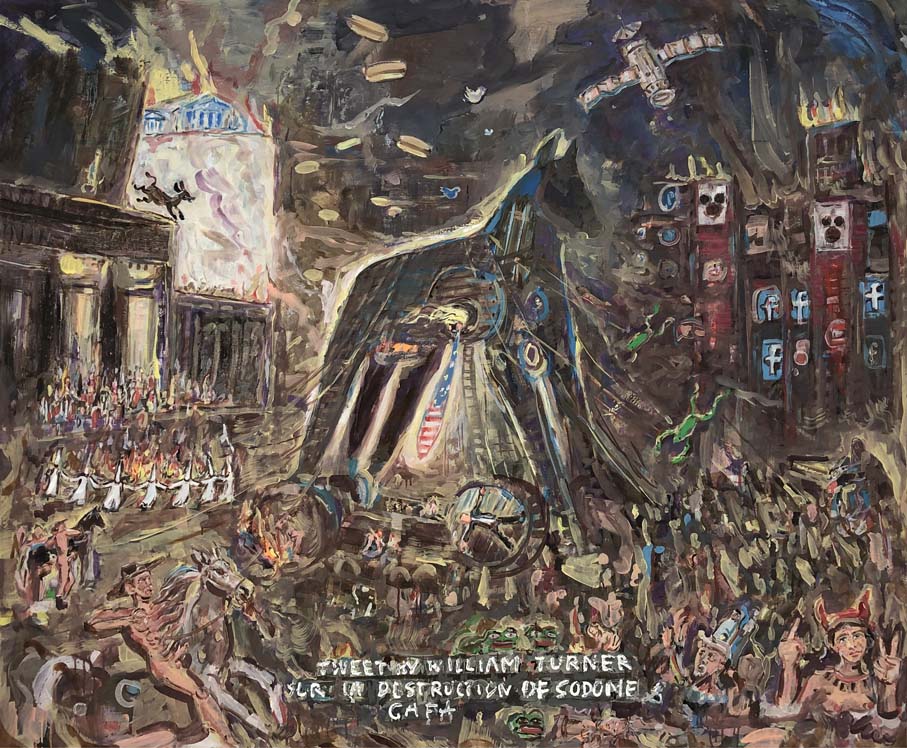 A Tweet by William Turner about the destruction of Sodoma & Gaffa questions notions such as virility and populism, collective responsibility and fake news. A Trojan horse wears a Stars and Stripes tie between its legs, surrounded by male figures – including Donald Trump himself – somewhere between the Wild West, KKK and antiquity.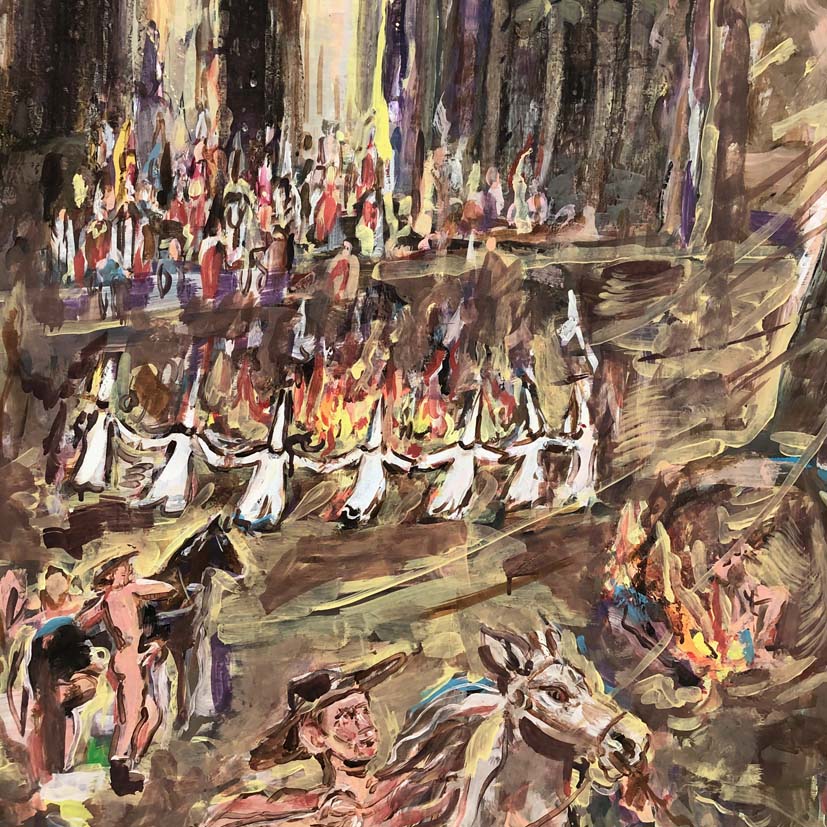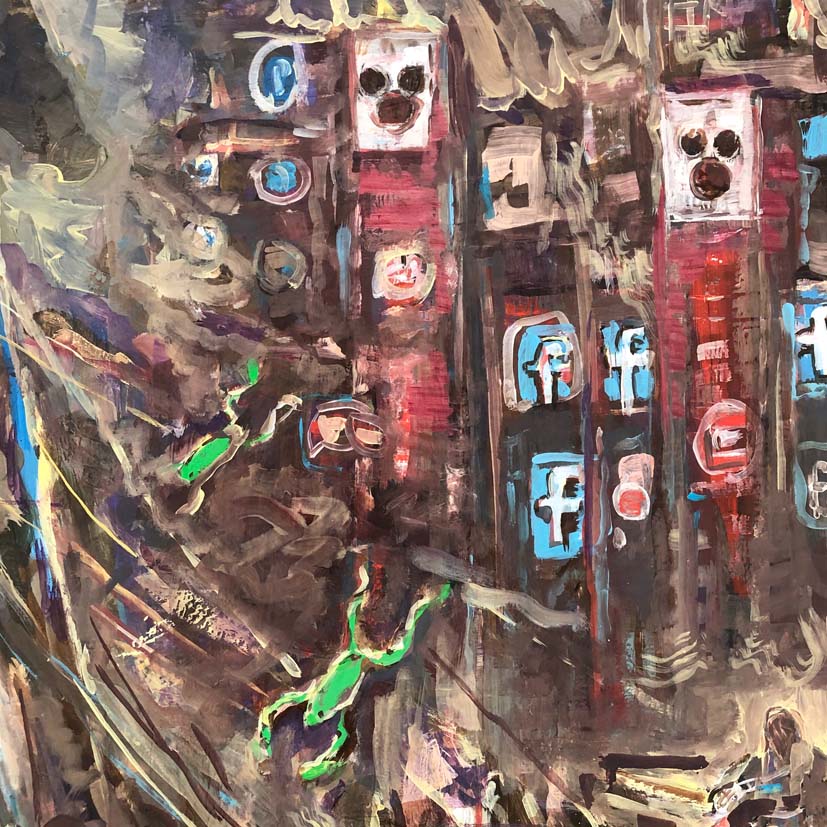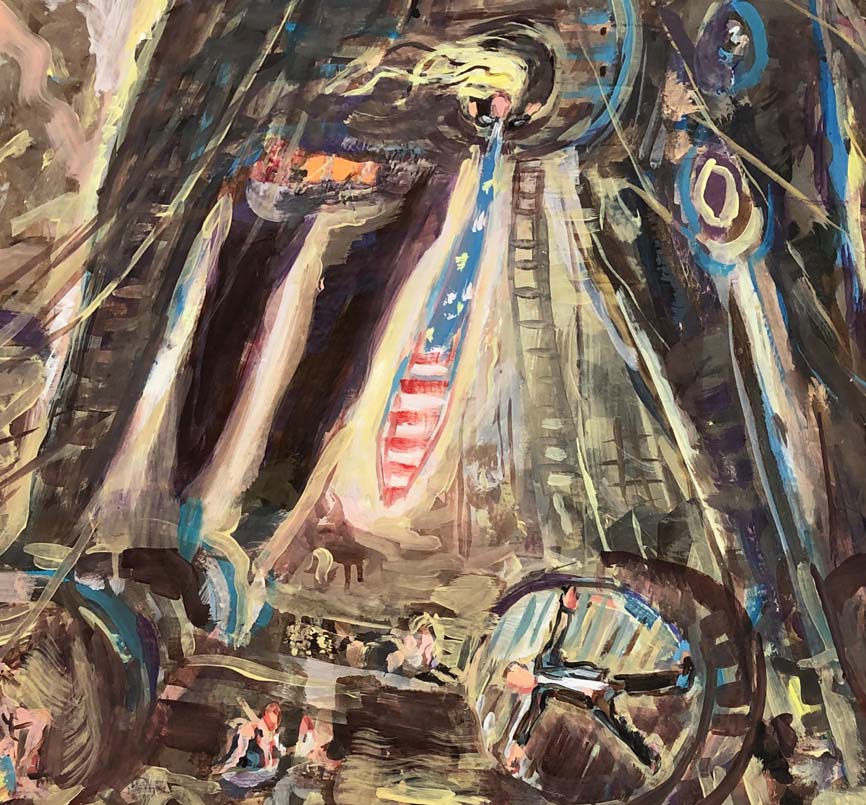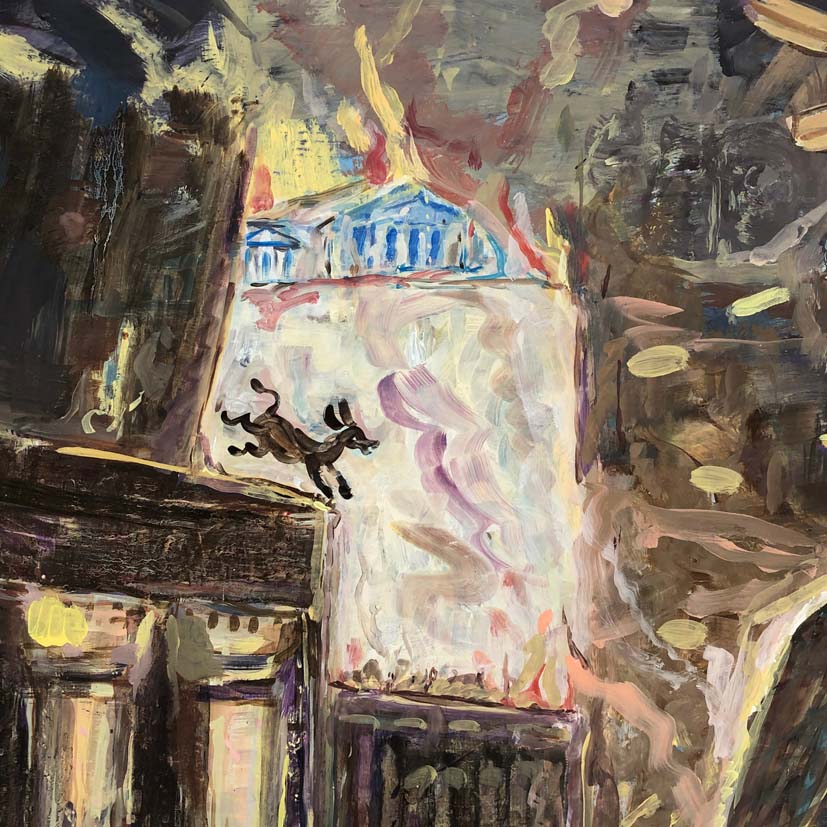 The gap between the real and reality as an imagined space is accentuated by the apocalyptic (and ironic) tonality and title of this composition.