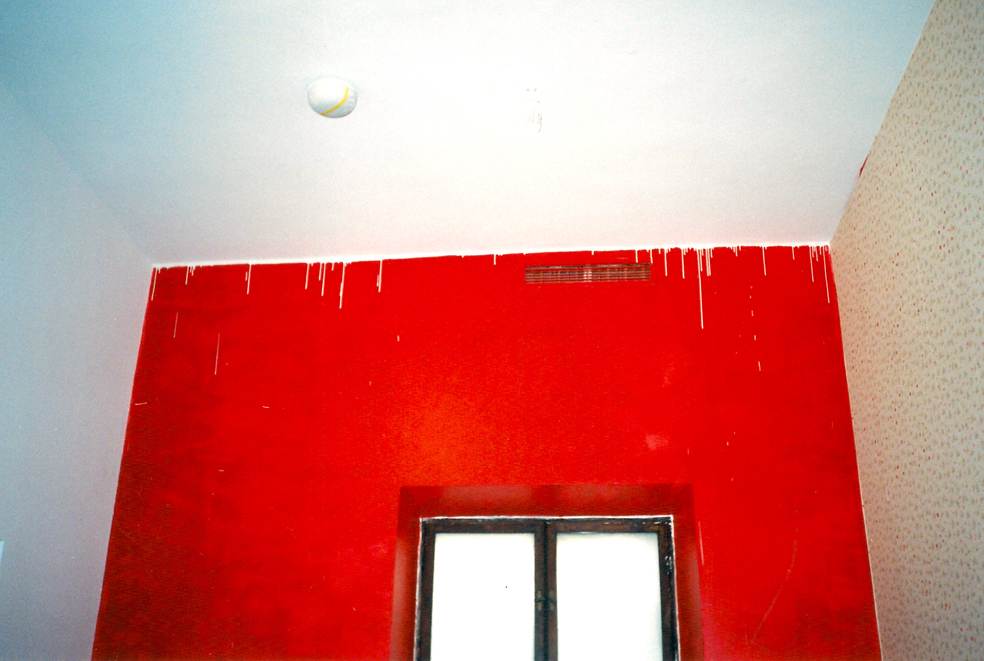 Musty Odor, 1998, cutout wallpaper on painted wall, white and red painting on the wall and on the ceiling, electric wires, oil painting on canvas. Exhibition "Border of Painting", Centre for Contemporary Art Zamek Ujazdowski, Warsaw (Poland).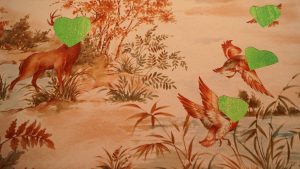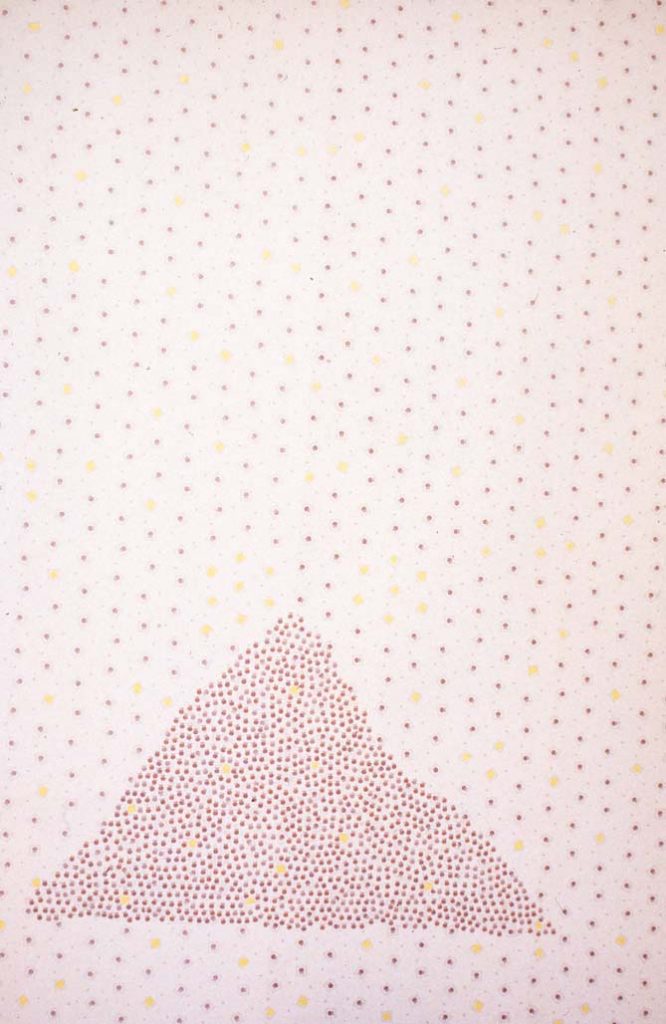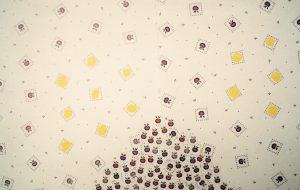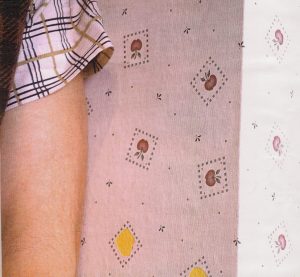 Moisty Room (Agglomeration of Apples), 1999, cutout wall paper on painted wall; paintings on canvas. Exhibition "Nous nous sommes tant aimés", ENSBA, Paris, France.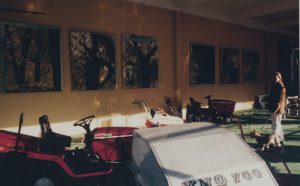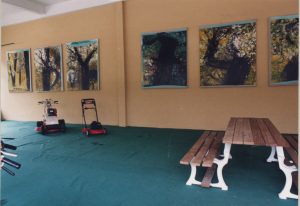 Dendrology, 1995, plastic numbers and mixed paintings on canvas, lown mowers in garden store, Lyon, France.